When you need to trust a serious attorney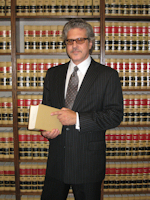 Today's political environment requires that those accused of crime and professionals whose licenses are in jeopardy seek representation from a committed attorney who will aggressively defend them when the government attempts, through its justice systems, to shape society with little or no regard for individual rights.
Perhaps as a consequence of the current political climate, or perhaps as a consequence of past local and national elections, constitutional protections previously enjoyed by individuals in this country have been eroded in order to further the interests of the most extreme anti civil rights conservatives in our midst. Is it any wonder, that for the most part, those accused of crime and those who have departed from current societal norms, are the most politically powerless in our society? No, it is a result of what government does - attempts to impose its values upon those with differing views.
In order to counter the government's extraordinary resources, it is my belief that those who have attracted its attention need vigorous representation by an attorney who believes that government has limits. A lawyer, not only with talent and experience, but one who has proven over the years that he is not afraid to aggressively challenge authority.
Such a lawyer is not often an ex-prosecutor, former police officer, or other ex-government employee who is seeking to make it big in the private sector. He is, rather, a lawyer who has always believed in the truest calling of the defense attorney - a lawyer who will fight against the power of the government to protect you!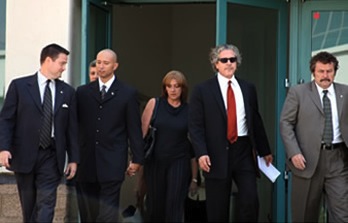 I believe that most crime is political. Whether one is accused of white collar crime, steroid or narcotics offenses, assault, domestic violence, fraud, embezzlement or even murder, or your professional license is being challenged, prosecution of these cases is typically fueled by the personal or political agendas of those within the government.
In particular cases the government is more aggressive than others. For instance, where one man is charged with manslaughter another is charged with murder. In white collar crime or securities cases certain individuals are pursued solely by the SEC, while others face additional prosecution in federal court.
Oftentimes, prosecution is based upon disapproval of what I call "lifestyle issues" wherein the government attempts to impose its notions of morality upon those with differing views. These decisions are often political in nature and are generally made by those whose job it is to enforce the government's current political and social agendas.
In my mind, an attorney who zealously believes in the core values that have historically made this country unique helps to balance the scales. The rights of the individual are almost always paramount to those of the government!
I have been practicing law for almost 40 years and have litigated thousands of cases before the state and federal courts, with over 200 trials and appeals. Martindale-Hubbell has awarded me its highest "AV" rating. I tried my first murder case over 30 years ago. Although I have primarily focused my practice on criminal defense and Professional Board Hearings, I have also tried civil cases for both plaintiffs and the defense.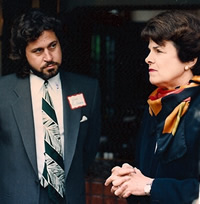 My legal career began working for Justice Donald Work with the California Court of Appeal in San Diego, who was a pioneer in advocating the legalization of marijuana for medical purposes. He was featured in Rolling Stone magazine after he ordered the government to distribute seized marijuana to cancer patients. After law school, I turned down offers to work in local government for the District Attorney's offices in Los Angeles and San Diego Counties and the California Attorney General's office. I wanted to be a criminal trial lawyer; defending the rights of people, not the interests of the government. I went to work as a private attorney in Beverly Hills, where I tried felony and misdemeanor cases and authored dozens of appeals. I subsequently moved to Orange County to start my family where I have been in private practice for over 28 years.
I work with the utmost discretion in handling your case. Rarely do I respond to media attention as many attorneys do. It is not usually in the best interest of my clients. I have represented several high profile clients throughout the United States and Canada. I have handled cases pending before the Securities and Exchange Commission, the Office of Administrative Law, as well as military tribunals and professional licensing boards. I have defended athletes before the NCAA in cases involving steroid and drug possession or use.
Whether or not you or your matter has attracted media attention my goals remain the same. "Never give up. Whenever possible fly under the radar. Be as invisible as you can." I will make every effort to keep you unnoticed or positively influence and minimize your exposure once you have become targeted.