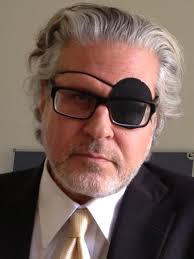 Vincent LaBarbera

Download VCard
This email address is being protected from spambots. You need JavaScript enabled to view it.
Phone:(949) 662-1791
Cell (949) 351-5559
Fax: (949) 863-1664
4100 Newport Place Suite 620
Newport Beach, California 92660
Mr. LaBarbera has been awarded Martindale-Hubbell's highest A.V. rating, is a 2015 and 2016 Super Lawyer, a Top 100 National Trial Lawyer, a 10 Best of the American Institute of Criminal Law Attorneys, and is the recipient of a "Superb" rating on Avvo. As a federal and state criminal defense attorney, Mr. LaBarbera has argued over two hundred trials and appeals. He has litigated over 4,500 cases, including federal and state white collar crimes, telemarketing fraud, special circumstances murder, gangs and three-strikes cases, assault, embezzlement and other theft related offenses, domestic violence, narcotics possession, cultivation, manufacturing and sales, and driving under the influence. He also represents professionals with licensing matters before the Department of Consumer Affairs, the various state Medical boards, the Department of Real Estate, the DMV and other licensing agencies.
Mr. LaBarbera has represented several high profile clients, including athletes, businessmen, attorneys, physicians, musicians, socialites, politicians and actors. He was part of the legal team that successfully defended a member of the Orange County Board of Supervisors during the bankruptcy of that county. He was also a member of the legal team that successfully defended the first American Marine prosecuted for War Crimes in the U.S. District Court. He has represented athletes before the NCAA (involving allegations of steroid use), United States servicemen before military tribunals and the U.S. District Court, and professionals before their respective licensing boards. Although his practice is primarily limited to criminal defense and professional licensing, he has also tried civil cases for both plaintiffs and the defense, with a 100% success record in that arena.
Mr. LaBarbera practices in all California State Courts. He is a member of the United States District Courts for the Central and Southern Districts of California, the Western District of Michigan, the United States Court of Appeal for the Ninth Circuit and the United States Supreme Court. He has also defended clients in state and/or federal courts in California, Canada, Montana, Maryland, Michigan, Kentucky, Texas, Florida, Nevada, and Arizona. As an appellate attorney, Mr. LaBarbera has successfully argued before the California State Court of Appeal, Second and Fourth Appellate Districts.
He is or has been associated with the following organizations -- the Association of Trial Lawyers of America, the National Association of Criminal Defense Attorneys, California Attorneys for Criminal Justice, Orange County Bar Association, Orange County Criminal Defense Bar Association, South Orange County Bar Association, and is featured in Strathmore's 2004 through 2009 Who's Who. Mr. LaBarbera was Strathmore's Professional Trial Lawyer of the Year in 2008. He was featured in Cambridge's Who's Who in 2008 and 2009. Mr. LaBarbera was also featured in the Presidential Who's Who among business and professional achievers in 2009. Mr. LaBarbera was featured in the 2009-2010 edition of Stanford's Who's Who of Executives, Professionals, and Entrepreneurs. In 2002, Mr. LaBarbera traveled to Cuba as a representative of the United States criminal defense bar. He is a member of Amnesty International and is on the NORML legal committee (National Organization for the Reform of Marijuana Laws) .
Mr. LaBarbera completed his undergraduate studies at St. Mary's College, Moraga, California where he graduated Magna Cum Laude in 1976 with a double major in Government and Philosophy. He studied International Law and Corporations at Queens College, Cambridge, England. He graduated from Southwestern University School of Law with his Juris Doctorate degree in 1980.
During the course of his legal studies, Mr. LaBarbera worked with Lemaire, Faunce & Katznelson in Los Angeles, California in the area of public sector labor law. Mr. LaBarbera also worked as a volunteer for MALDEF, (Mexican-American Legal Defense and Education Fund) and was a legal extern for Justice James Koby at the California State Court of Appeal, Second Appellate District, Division Three.
After graduation from law school, Mr. LaBarbera was employed as a research attorney for Justice Donald Work at the California State Court of Appeal, Fourth Appellate District, Division One. He then went to work with the Law Offices of Joseph Shemaria, Beverly Hills, California writing appeals and trying cases. He tried his first accused murderer case over twenty years ago. He went on to form his own firm, LaBarbera & Myers, in 1984 where he remained until 2004, when he began his current practice.